The North Carolina Bar Owners Association contracted lobbyist Logan Martin with Skyline Strategies to serve as our bridge into the NC General Assembly to get our voices heard and our issues addressed.
Permit relief, fee extensions, equal treatment, and changes to the NC ABC system are top of our list.  The North Carolina Bar Owners Association and Logan Martin have spearheaded bills to reinstate canceled permits, to offer permit fee refunds and relief, and will introduce bills to reopen private bars to the same standards as restaurant bars, breweries, wineries, private clubs, and hotel bars across the state.  These bills have received overwhelming bipartisan support and offer a strong base for our relationship with state legislatures to grow.
2023 Session
Happy Hour is on the Horizon February 14th 2023
NCBOA leads the charge to modernize the NCABC system. 
NCBOA along with a bi-partisan group of legislators: Rep. Jason Saine, Rep. David Willis, Allison Dahle, and Representative Zack Hawkins have sponsored this legislation to allow for "happy hour" to become one step closer to a reality for North Carolina businesses!
Click here to read about the bill. More information can also be found here.
2022 Session
Cheers Winston Salem October 17th 2022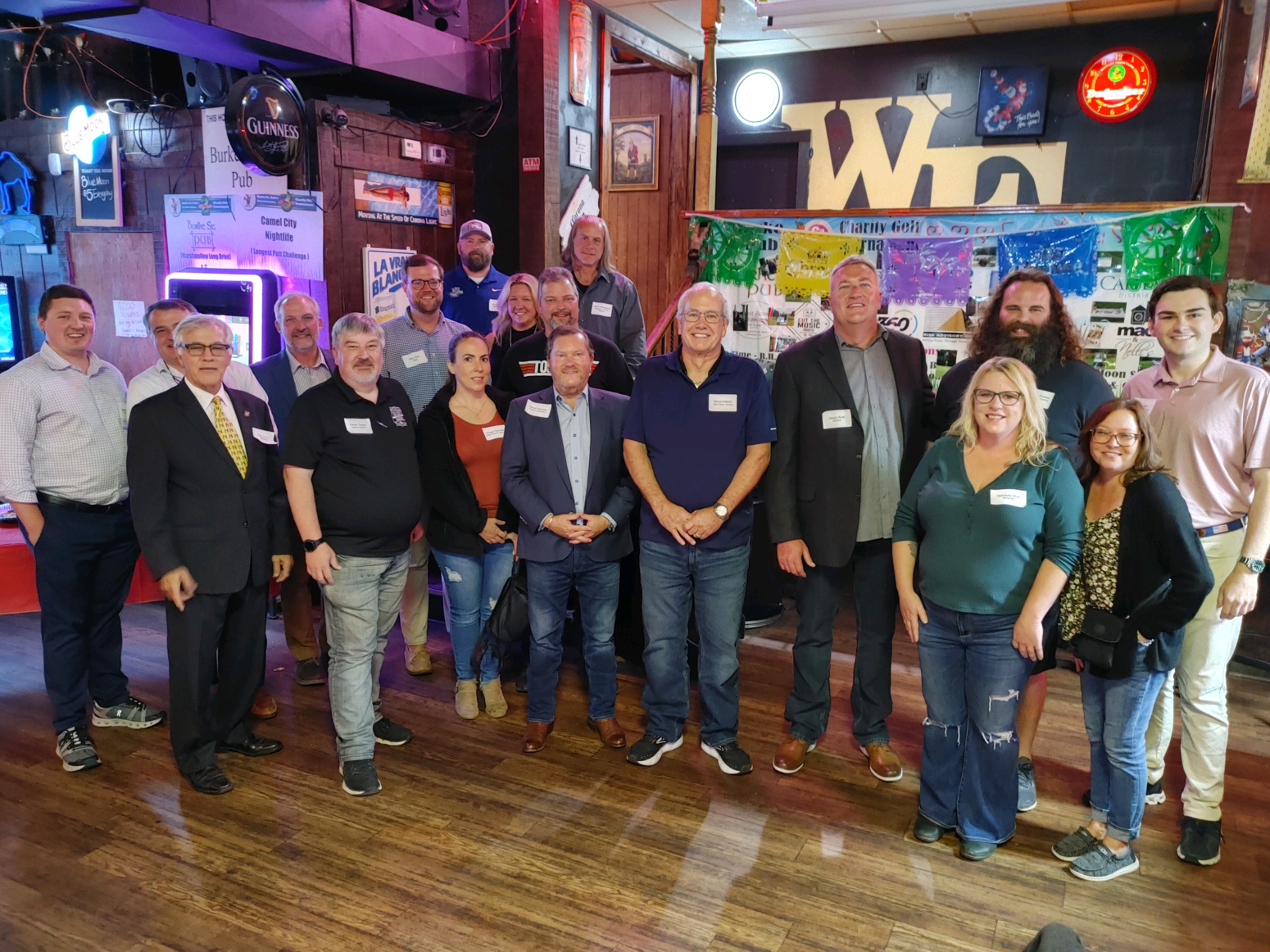 NCBOA founders, board & members along with NCBOA lobbyist Logan Martin of Skyline Strategies enjoyed meeting and talking all things ABC with Representative Jeff Zenger Rep. Kyle Hall, and Rep. Harry Warren yesterday at Burke St Pub in Winston-Salem!
We appreciate their time and look forward to working together to untangle and modernize the NCABC system!
Cheers to Change Event-Carolina Beach Aug 30th 2022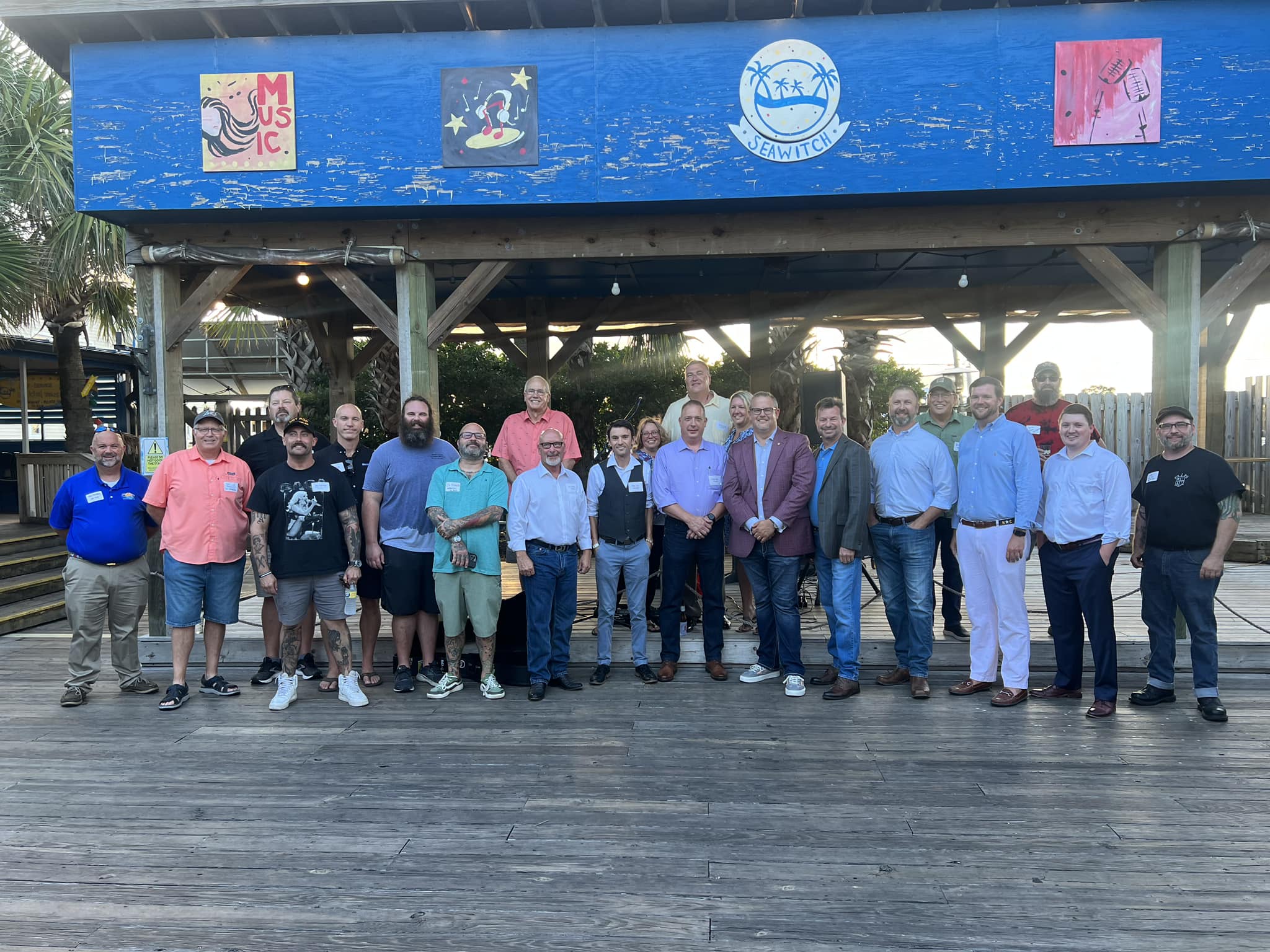 Great event last night at SeaWitch Cafe' & Tiki Bar in celebration of NCBOA. Huge thank you to Rep. Jon Hardister, Senator Bobby Hanig, Representative Ray Pickett, Representative Matthew Winslow, Tim Moffitt, Rep. Kyle Hall, and NC Senator Todd Johnson for coming out! The momentum is growing and we hope to continue modernizing NC's alcohol laws.
The End Of Bar Membership Requirements in NC
June 30, we celebrate the passage of S470: ABC Technical and Other Changes. This bill, partnered with H768: ABC Omnibus, has FINALLY allow private bars to drop membership requirements and moving forward allows them to operate as just "bars". This may not seem like a big deal but it's been a massive regulatory burden on bars all across North Carolina for years and it's repeal is long overdue. We want to especially thank Tim Moffitt and NC Senator Todd Johnson for their hard work and support of NCBOA this entire legislative session, without them this wouldn't be possible. If you're interested in viewing the bills for yourselves the links are below and we hope you'll continue to follow and support our efforts to continue modernizing the North Carolina ABC system one bill at a time!
2021 Session
H211: Reopen Bars and Restaurants.
AN ACT TO ALLOW ESTABLISHMENTS THAT SERVE FOOD AND DRINK TO OPERATE AND CONDUCT BUSINESS ACTIVITY PROVIDED CERTAIN CONDITIONS ARE MET
H73: Temporarily Waive ABC Permit Renewal Fees
AN ACT TO WAIVE CERTAIN ABC PERMIT RENEWAL AND REGISTRATION FEES DUE ON MAY 1, 2021, OR FOR THE PERIOD COVERING MAY 1, 2021, THROUGH APRIL 30, 2022
H4:Extend ABC Permit Renewal Fee Deferral
AN ACT TO EXTEND THE DELAY ON THE PAYMENT DEADLINE FOR CERTAIN ABC PERMIT RENEWALS AND TO DIRECT THE ABC COMMISSION TO REINSTATE OR REACTIVATE CERTAIN CANCELLED OR INACTIVATED ABC PERMITS
H65: ABC Administrative Penalties/PED Study
AN ACT DIRECTING THE ALCOHOLIC BEVERAGE CONTROL COMMISSION TO (I) CREATE A POLICY THAT ESTABLISHES A RATIONALE FOR ADMINISTRATIVE PENALTIES AND IMPROVES TRANSPARENCY FOR PERMITTEES
View full detailed summary of all bills pertaining to NC ABC and Private Bars.